Great Grades/Learning Outside the Classroom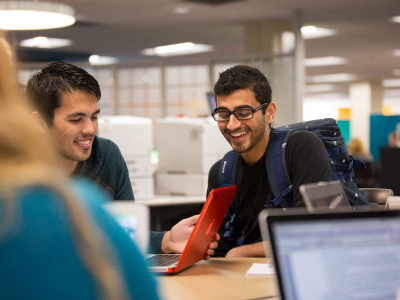 LOBO LEARNING HACKS
Tips and Tools to help Lobos achieve their professional passions.
There is a reason you wanted to come to college.
To get a good job.
To change your community.
To think big thoughts.
To be around like-minded people.
To be an informed citizen
...Be strategic in how you stay connected to that goal.
Your first priority at UNM is learning.  UNM has a variety of engaging resources that will help you be a more effective learner and enjoy your academic experience at UNM.  Whether you like to study alone, in a group, or at weird hours, there is a place and space for you to explore and grow academically.
---
GPA Calculator